Eboman at Adobe Creative Days
March 13, 2014 / posted by: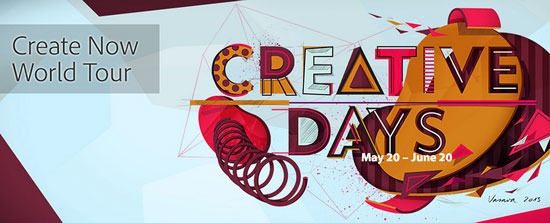 On june 13th Eboman will present Augmented Stage and several other of his projects at the Creative Days meeting of the Adobe User Group NL in Amsterdam.
He will give a demonstration and talk about how he came up with the concept and how he managed to realize it together with Smadsteck and what his future plans are. Also Fabrique will show their work. So get inspired and come to Pakhuis de Zwijger, doors open at 10.00 for a day full of presentations and creative sessions till 17.00. More info here.